Moczarski's Case in competition at Annecy
Good news from France! My new animation Moczarski's Case is in short film competition at Annecy Animation Film Festival. I really didn't expect tahat. A great thanks to all the animators and collaborators who worked with me on the project and to the producer - Kazimierz and Zofia Moczarski Foundation.
There are 6 polish animation films in two sections of the festival - short film competition and graduation films competition.
Here is a link to the festival page.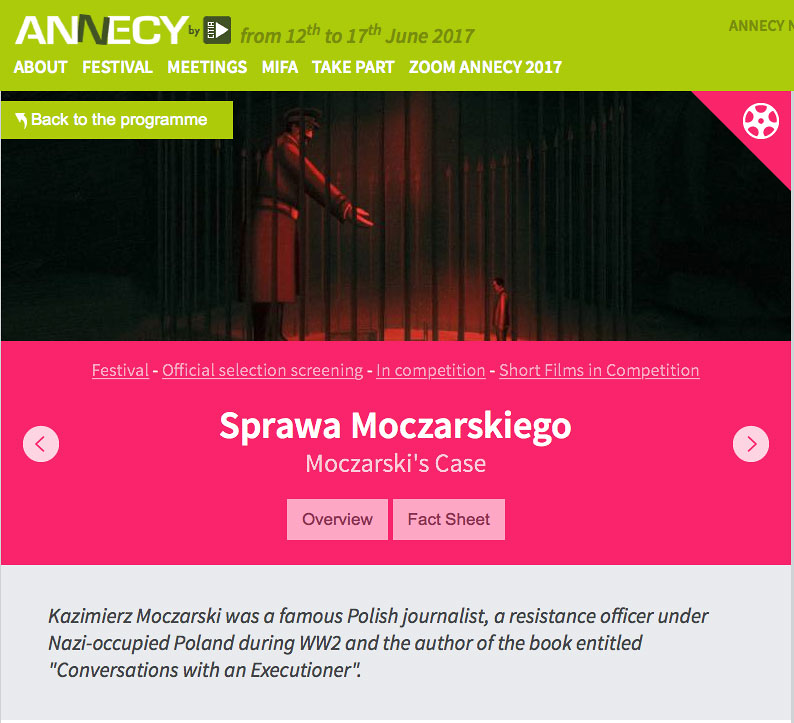 Posted March 15, 2017 16:58