April 25, 2014 15:29
I am happy to announce that "A Blue Room" will have it's premiere on the upcoming Cannes Film Festival. The film will be presented on the Critics' Week (La Semaine de la Critique) section.
The selection committee for short film is composed by the French film critics: Fabien Gaffez (Coordinator), Pierre-Simon Gutman and Iris Brey. As part of La Semaine de la Critique's competition, the film will compete for two Prizes: the Sony CineAlta Discovery Prize and the Canal+ Award.
La Semaine de la Critique will organise also reruns in some cities in France and abroad.
Along with the text you can find the official film trailer and an interview done in Cannes.
Posted April 25, 2014 15:29

February 3, 2014 19:41
We have finished work on my new short film. The title of the film is "A Blue Room" and it tells the story of a man who wakes up in a room from which he can't escape. It is entirely animated in painting technique. The film is a French-Polish co-production - produced by Sacrebleu Productions and Se-ma-for. I would like to thank all the people who have made a contribution to the process of creating the film.
The premiere is announced for 2014. I'll keep you informed when this happens.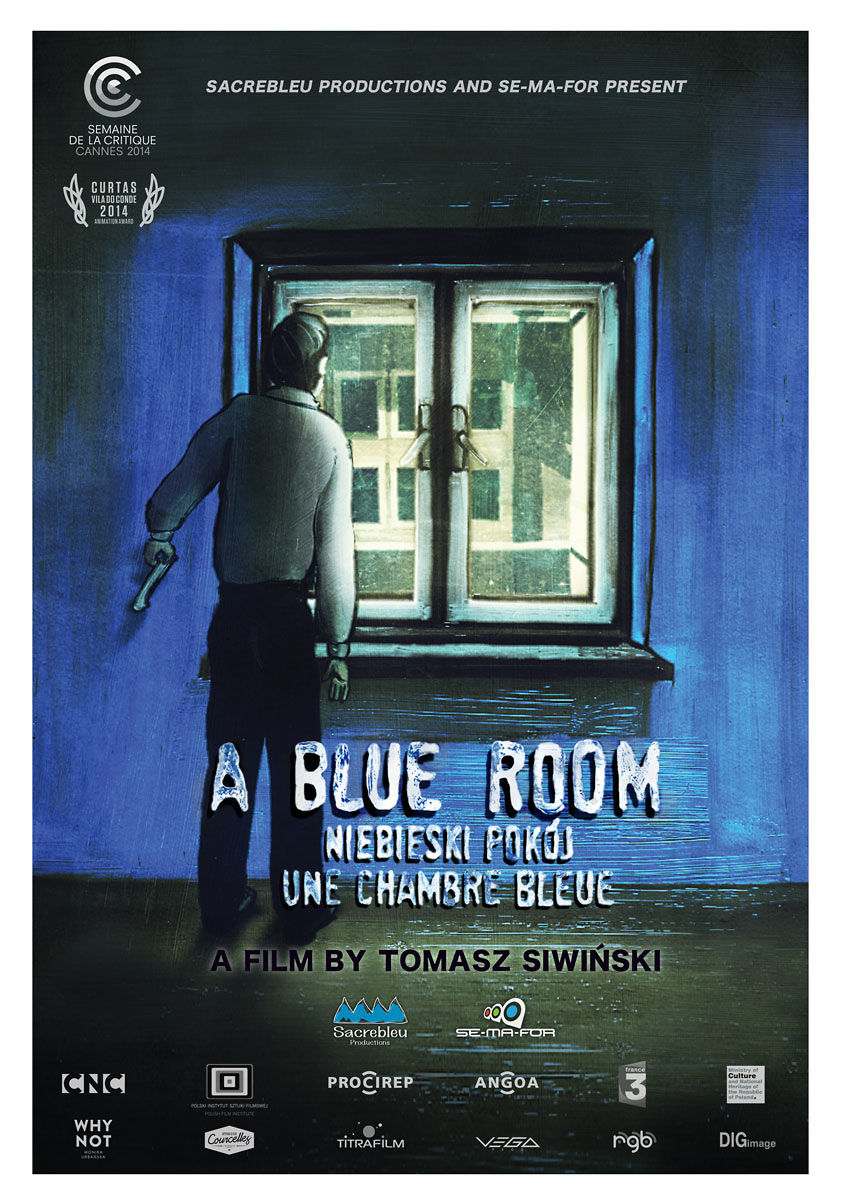 Posted February 3, 2014 19:41

January 26, 2012 21:51

Blogger

January 15, 2011 15:27

December 20, 2009 11:48

Blogger

April 17, 2009 10:00

January 10, 2009 08:30

Blogger

June 9, 2008 22:04

April 30, 2006 22:10

Blogger