February 3, 2014 19:41
We have finished work on my new short film. The title of the film is "A Blue Room" and it tells the story of a man who wakes up in a room from which he can't escape. It is entirely animated in painting technique. The film is a French-Polish co-production - produced by Sacrebleu Productions and Se-ma-for. I would like to thank all the people who have made a contribution to the process of creating the film.
The premiere is announced for 2014. I'll keep you informed when this happens.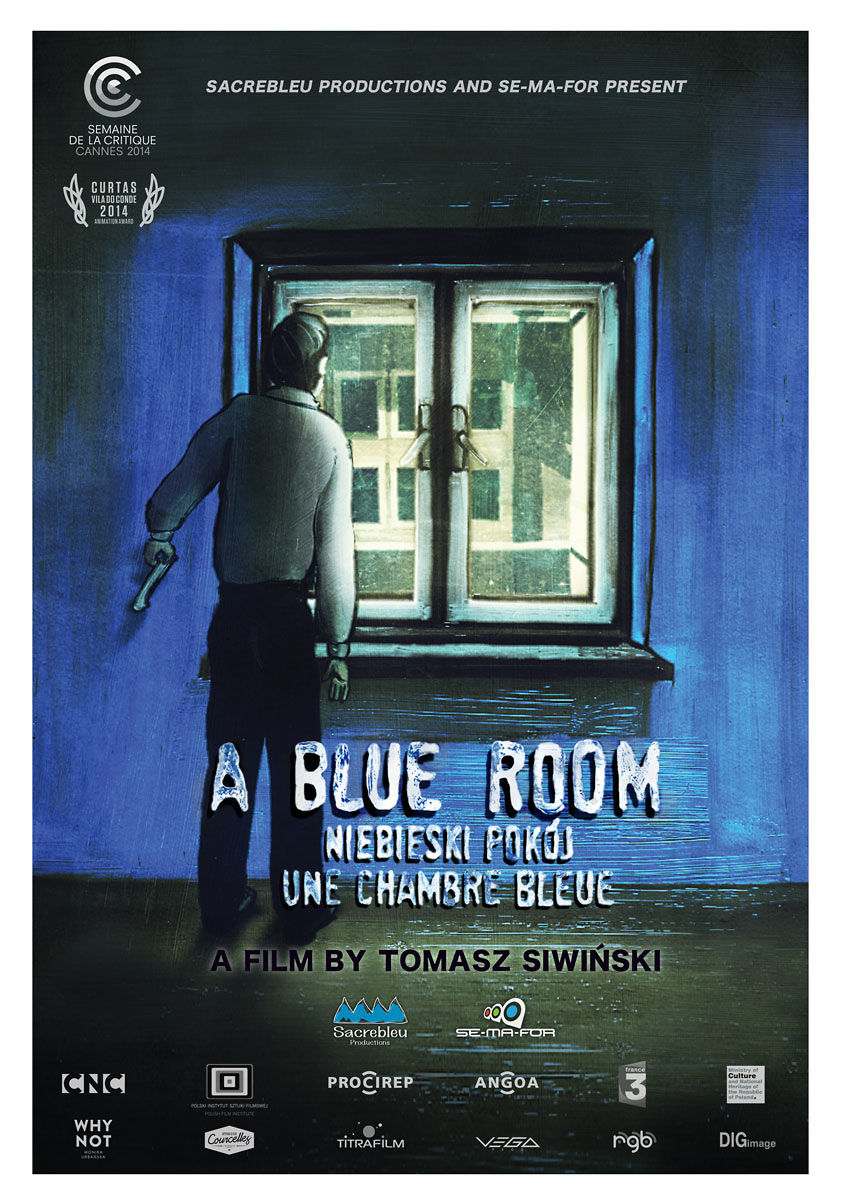 Posted February 3, 2014 19:41

January 26, 2012 21:51

Blogger

January 15, 2011 15:27

December 20, 2009 11:48

Blogger

April 17, 2009 10:00

January 10, 2009 08:30

Blogger

June 9, 2008 22:04

April 30, 2006 22:10

Blogger